February 19, 2018 - Monday
Sperry Chalet open house
Chalet appreciators should be aware of an event coming up on February 28. The National Park Service is seeking public comment about the future of Sperry Chalet.
A community event entitled "The Sperry Chalet Experience: Past, Present, and Future" to engage with the public, explore the nature of the Sperry Chalet visitor experience, and hear about what pieces of that experience are important to retain as the National Park Service rebuilds Sperry Chalet.
The program will be held on February 28 from 6:30 -8:30 p.m. at the Flathead Valley Community College Arts and Technology Building, Room 139 in Kalispell, MT.
For those of you on the far side of the horizon and unable to attend the open house, the park will also post a newsletter on the National Park Service Planning Website [https://parkplanning.nps.gov/] describing preliminary rebuilding concepts with an opportunity for public comment either online or via written letter.
More information here: https://www.nps.gov/glac/learn/news/media18-05.htm
January 11, 2018 - Thursday
Thank you
We are very thankful for all the chalet enthusiasm we have seen this week, and we thrilled to meet so many people that will be hiking to Granite Park Chalet this summer. It's a bummer that this little hotel is not able to host everyone that wants to stay with us. If you could not get a reservation we are just as disappointed as you are, please check back periodically through the spring. Cancellations and changes do happen. Any openings will be available first come, first served.
Happy Hiking!
January 2, 2018 - Tuesday
2018 reservations
Coming up on Monday we will begin accepting reservations for the 2018 season. Here is some info and a few hints to help you out.
Monday, January 8th, at 8:00am mountain time zone.

Any early requests are discarded.
Use the reservation request form on our website.

This is the best, fastest, and easiest way to send us a reservation request and using this form will improve your chances of getting your reservation. If you would prefer to call, email, or use any other form of communication the only thing we can do is enter your request into the online form on your behalf. This will always be slower and less fruitful than going online and doing it yourself.

It is normal for there to be a backlog of requests that will take us several days to work through. We give every request personal attention to ensure the best reservation arrangements possible.

We reply to every request by Email. Be sure your contact information is accurate and check your junk mail folder if you do not hear back from us.
Hints

You may send us a first and second choice of stay dates. We recommend sending us a range of dates for the entire time you plan to be in Glacier. The more flexible you can be, the better your chances of getting a reservation.

The first week in August is always the most popular time to visit and the hardest time to get a reservation. You may have more success by trying to reserve earlier or later in the season.

We handle requests in order, first come, first served. Sending multiple requests will not improve your chances. In fact it slows the process and makes reservations more difficult for everyone. Pay close attention that you are sending a complete and accurate request.

Granite Park Chalet is the smallest hotel inside Glacier National Park with a very short operating season. It is normal for the demand to be two or three times our capacity. It is unfortunate that we cannot serve everyone that wants to stay with us. If you can't get a reservation on your first try, check back periodically through the spring. Cancellations do happen and are available first come first served.
Weather and wilderness hazards will never change the terms of the cancellation policy. We recommend you purchase travel insurance for your chalet visit.
December 21, 2017 - Thursday
Merry Christmas
If you are thinking about next summer like we are, the newest information is next years fare:
Granite Park Chalet:
$108 for the first person in a room, $80 for each additional person.
Open from June 27 through September 12.
Our favorite national park and one of our favorite chalets had a challenging year in 2017, but we remain joyful for our friends and thankful for our blessings. We are looking forward to starting a new year and having more adventures. From the backcountry of Glacier National Park we wish you a Merry Christmas.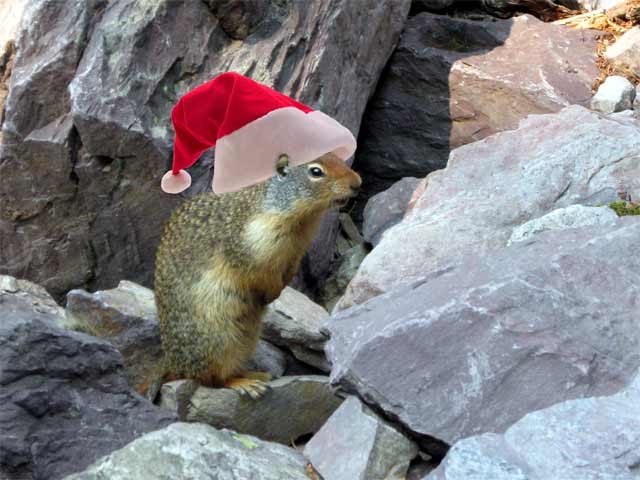 November 28, 2017 - Tuesday
Looking forward to 2018
As winter settles in we find ourselves looking forward to next summer at Granite Park Chalet. If you would like to join us, here is some information to start your planning.
Reservations open on Monday, January 8, 2018. 8:00am mountain time zone.
The best way to make a reservation will be online through this website.
Our operating dates for next summer are June 27 through September 12th.
We will have more information soon, including the 2018 fares and tips for reservation success.
September 10, 2017 - Sunday
Closed for the season
It was a hot and dry summer, it was a busy summer. We got see lots of friends, new and old, and we got to do some incredible hiking. It was amazing to see how many people had a chance to visit us and enjoy Glacier National Park.
We are saddened by the loss of our companion, Sperry Chalet. We still have plans to make and decisions to reach before we can move forward. Expect to see Granite Park Chalet reservations open for the 2018 season in January. We will publish exact dates and details here this fall as we learn them.
We hope to see you and your hiking buddies up in the backcountry again next summer.
Happy Trails
September 4, 2017 - Monday
The 2017 Granite Park Team sends their heartfelt wishes to the Sperry Chalet Crew, Belton Chalets, Inc, the firefighters, and the public, in the loss of the GNRY Sperry Hotel.
September 3, 2017 - Sunday
Evacuation Order in Effect
Evacuation Order in Effect Between Apgar Loop Road and Logan Pass.
All park entrances remain open. The Going-to-the-Sun Road is closed between Apgar Loop Road and Logan Pass. Logan Pass is accessible via the St. Mary Entrance. Apgar Village, Campground, and Picnic Area are open.
Granite Park Chalet is open and is not in harms way. We are ready to serve you.
The Highline Trail from Logan Pass is currently the best route in and out of the chalet. The Swiftcurrent Pass Trail is also open to Many Glacier. The Loop Trail is not accessible.
If you are trying to reach Granite Park Chalet from West Glacier, plan to add about 2.5 hours of travel time around the park on Highway 2 to the east entrance at St Mary. Please contact our office if our shuttle can help you.
September 2, 2017 - Saturday
Lake McDonald Evacuation Warning
The National Park Service has issued an evacuation warning on Saturday, September 2, from the south end of Lake McDonald north to Logan Pass along the Going to the Sun Road corridor. This is in response to potential fire activity from the Sprague fire.
Granite Park Chalet is not in harms way and remains open and accessible. We are prepared to stay open even if the fire should cause the closing of Going to the Sun Road on the west side. Granite Park Chalet will still have east side access on the Highline Trail from Logan Pass and the Swiftcurrent Pass trail from Many Glacier.
For your travel into Granite Park Chalet this week, we recommend using the Highline Trail and Logan Pass as your entry point. In a worse case scenario it will add an additional two and a half hours of travel time to go from West Glacier to Logan Pass via Highway 2 and the east entrance to Going to the Sun Road. Please contact our reservation office if we can assist with our shuttle.
It would be best if you do not park your vehicle at the Loop. Should Sun Road close during your stay at Granite Park Chalet, that may interfere with your ability to egress from the park. If you prefer to hike the Loop Trail, shuttles are available from Logan Pass and park visitor centers that can bring you to the trailhead. Be mindful that your egress may require a different trail.
More fire information is available here:
https://inciweb.nwcg.gov/incident/5510/
Look up old news:
2007 2008 2009 2010 2011 2012 2013 2014 2015 2016 2017 2018